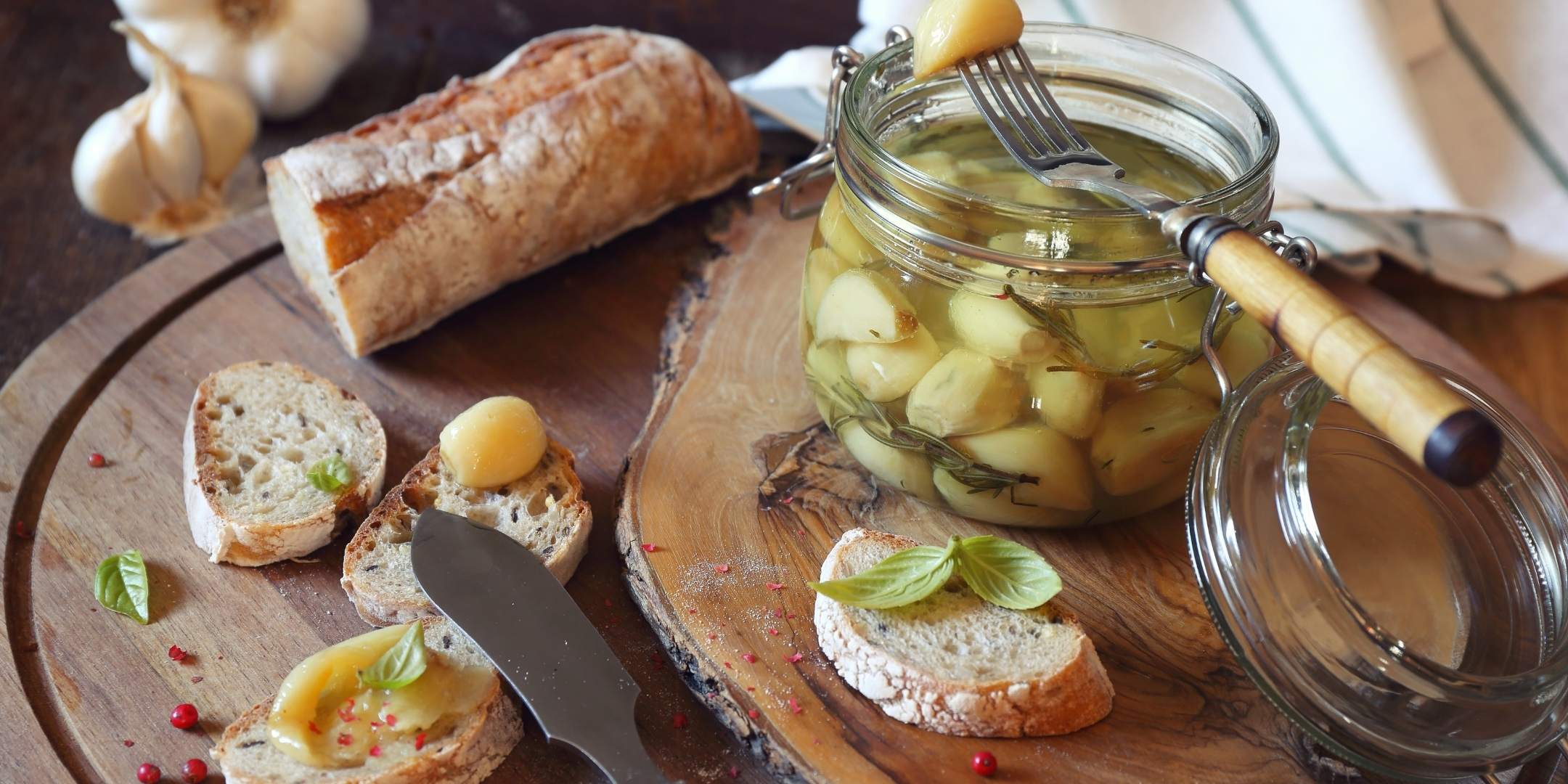 Make it at home!
INGREDIENTS sourced from De Maria's Fruit & Veg, Mothers' Pantry, Coles, and Aldi.
MAKES ABOUT 1½ CUPS
3 heads of garlic, cloves peeled
1½ cups olive oil
METHOD
Preheat oven to 120°C.
Place garlic and oil in a small oven safe saucepan (add more oil if cloves aren't submerged).
Cover and bake until cloves are golden and tender, about 2 hours.
Let cool and transfer garlic and oil to an airtight container and chill.