10 Unique Ideas for Date Night in Melbourne
Planning a romantic date night in Melbourne is quite easy if you are aware of the right places to explore. The city provides an ideal atmosphere for spending some valuable time with your partner, whether you prefer indulging in DIY activities, taking a romantic walk under the moonlight, or checking out the best date night restaurants in Melbourne.
Be it your first date or a significant event, the following romantic date night ideas in Melbourne will surely inspire you and help you plan a memorable evening!
Fun date night ideas in Melbourne
1. Discover the best restaurants in Melbourne
Here's an idea for couples who love good food! Why not spice up your next dinner date by going on a restaurant-hopping adventure? Whether you're in the mood for some top-notch Japanese or the tastiest pizza in Melbourne, why not try a variety of dishes all in one night?
Enjoy visiting different restaurants and treating yourselves to as many courses as you want. Going on a culinary adventure is a great way to add some excitement to your date night and find new spots that you'll want to revisit in the future.
Date night tips:
Mix it up by trying different dining spots! Start your night off at a hot new cafe in Melbourne, venture to underrated

Moonee Ponds restaurants

, and finish the night with a sugar-hit at

Happy Eats Gelato

.

Opt for a comfortable outfit that allows plenty of room for food!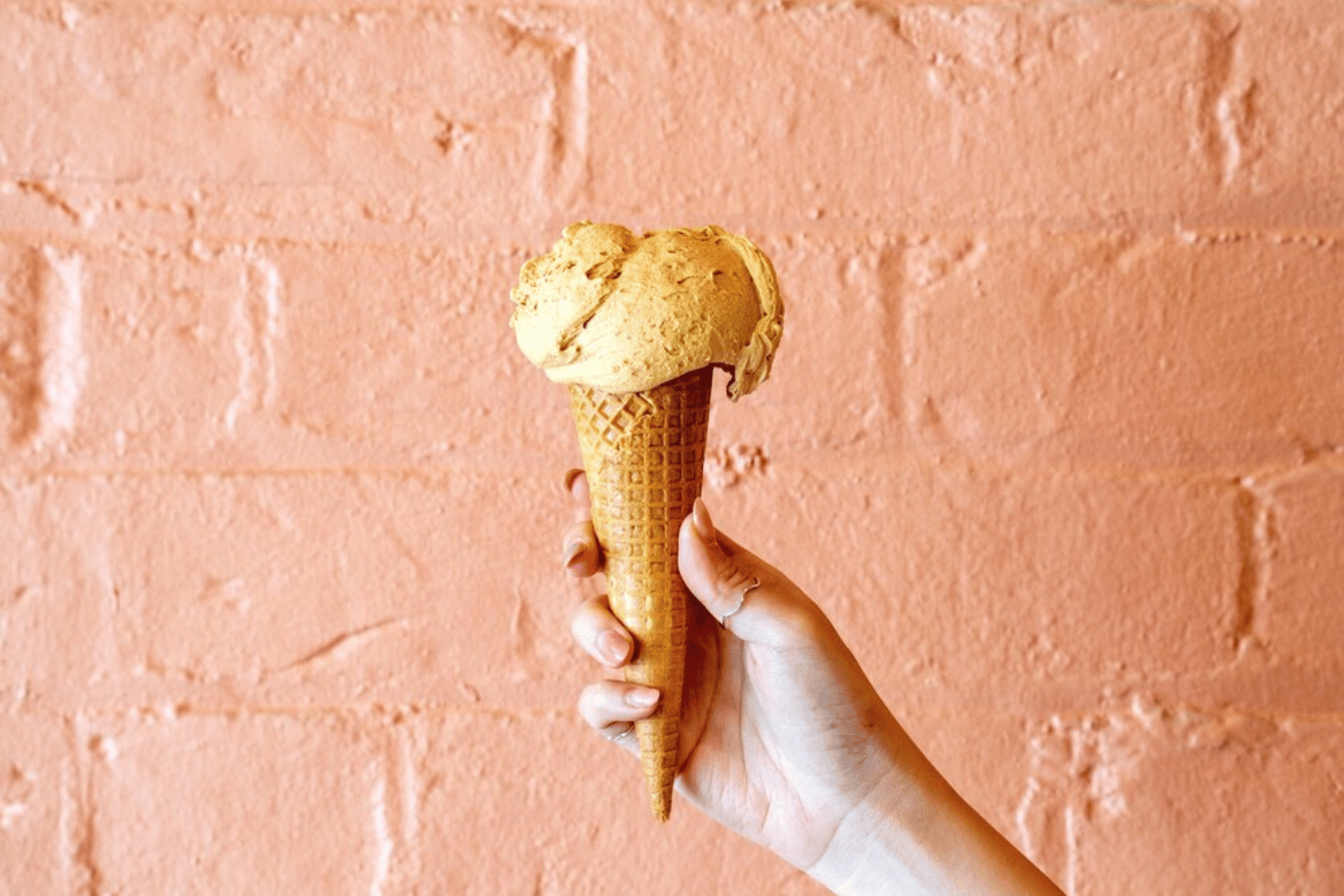 Ideas for an at home date night in Melbourne
3. Get your competition on with video games
For a fun and unique date night idea, immerse yourselves in the world of video games and create unforgettable memories together.
Start your date night by exploring the vast selection of games, consoles, and gaming accessories at EB Games. Take the opportunity to discover new releases, revisit nostalgic classics, or explore cooperative or competitive games that you can enjoy as a couple.
After selecting your games, head home and set up a gaming station and get ready for hours of fun and friendly competition. Engage in multiplayer games, challenging each other to exciting matches, or embark on cooperative adventures, working together to overcome virtual obstacles.
Date night tips:
Consider incorporating a theme into your gaming night. Dress up as your favourite video game characters or prepare snacks and beverages inspired by the games you'll be playing.

Create a comfortable gaming environment by setting up cosy seating, ensuring good lighting, and optimising your gaming setup for the best experience.

Don't forget snacks! Head to

Coles

before your date night and stock up on your favourite treats or drinks.
3. Tickle your taste buds with sweet treats
Treat yourselves to a sweet and charming experience that will satisfy both your taste buds and your desire for a romantic outing.
Start your evening by exploring the delectable assortment of cupcakes and treats at The Cupcake Queens. Take your time to admire the beautifully crafted confections and select a variety of flavours to share and enjoy together.
After choosing your cupcakes, find a cosy spot either at a nearby park or at home. Create a whimsical atmosphere by bringing along a picnic blanket or setting up a small candle lit table. As you savour each bite of the scrumptious cupcakes, engage in heartfelt conversations, laughter, and moments of connection.
Date night tips:
Browse through The Cupcake Queens' menu online to get an idea of the flavours available. Discuss your preferences and choose an assortment that appeals to both of you. Make sure to order ahead of time!

Consider adding a personal touch by ordering customised cupcakes with messages or designs that hold special meaning for your relationship.

Enhance the ambiance by bringing along some soft background music or creating a playlist of your favourite romantic songs.
4. Create your own restaurant experience
Who says going out to eat is the only option for a romantic night out in Melbourne? Why not mix things up and cook a meal from scratch instead? Start your evening by heading to the grocery store with your special someone to pick up all the necessary ingredients. Believe it or not, this simple errand can be a fun activity with the right partner!
Together, you and your significant other can recreate a restaurant experience right in your own home. Whip up some tasty appetisers, cook a delectable main course, and top it all off with a delicious dessert. Cooking together will not only help you bond, but it'll also make the meal feel extra special.
Date night tips:
Preparing for your DIY dinner date is easy! Begin by searching for inspiration on your preferred recipe website, cookbook, or even TikTok.

Head to

Coles

to pick up all the necessary groceries for your meal.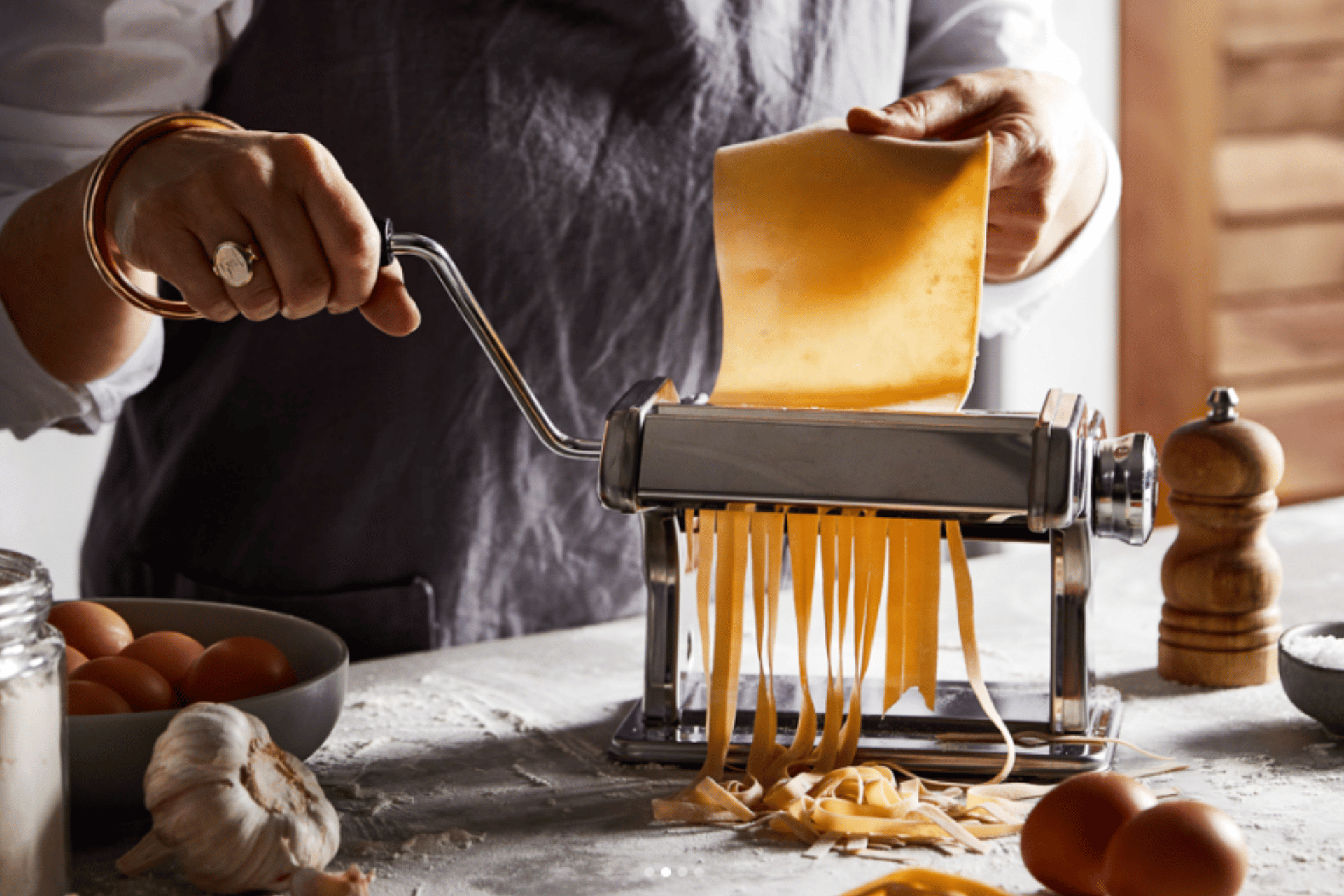 5. Have the ultimate Netflix and chill night
Ever miss building blanket forts like you did when you were children? Trust us on this one: it's just as fun for grown-ups as it is for kids – maybe even more so!
Plus, here's a tip: take your blanket fort game to the next level by setting up a laptop and projector. Choose a flick or TV series, grab some delicious snacks, and voila! You've got the ultimate setup for a Netflix and chill night.
Date night tips:
Create a cosy atmosphere for your blanket fort by adding some decor! Check out

Adairs

for trendy

throw blankets

and

cushions

that'll add a touch of style to your setup.
Don't forget the snacks! Grab some treats from

Mother's Pantry

to complete your movie night.
DIY date night ideas in Melbourne
6. Unleash the artists within you an at-home paint and sip
Combine your love of art and wine by hosting a paint and sip class on your next date night in Melbourne. Make your own masterpiece inspired by a famous artist like Kahlo, Van Gogh, or Picasso, all while sipping on a glass of red wine.
No matter your skill level, you can host a perfect paint and sip night in your own home. Head to YouTube or TikTok for videos on how to paint something, or if you're not confident in your artistic abilities, you can head to Kmart to grab a Paint By Numbers kit. No need to worry if you're not a skilled artist, as you'll surely still leave with a painting you'll be proud of. You can even exchange your paintings as a keepsake from your memorable date night!
Date night tips:
Make sure to stop by

Porters Liquor

to pick up some wine to help get those creative juices flowing. Or if alcohol isn't your thing, head to

Coles

to pick up your favourite soft drink or non-alcoholic drink.

Keep in mind that there's a chance of getting paint on your clothes, so it's advisable not to wear anything too fancy – unless you don't mind potentially ruining an expensive outfit!
7. Create personalised gifts for each other with pottery
Create memories together with your S/O by making personalised pottery. Although it probably won't be as romantic as the pottery scene from the movie Ghost, it's a great way to learn something new as a couple.
What will make the experience even more enjoyable is getting to make something personalised and unique with your own hands! To make it more meaningful, consider creating a piece that your partner can use or display at home.
Date night tips:
For a perfect pottery date night in Melbourne, head to

Kmart

and grab a

Air-dry clay kit

to make your pottery at home. Pick up other supplies like candles and a cosy blanket to make it a bit more romantic.

When choosing an outfit, take note that your clothes are likely to get stained!

To avoid any unnecessary mess, tie your hair back and trim your nails before the class.
Outdoor date night ideas in Melbourne
8. Have a picnic with board games and booze
Picnics are a timeless date idea that are always a hit – the careful planning and attention to detail are what make them so special. Spice up your next date night in Melbourne by transforming the traditional picnic into a fun evening outing, complete with board games and cocktails.
This relaxed atmosphere, combined with a little bit of friendly competition, could be just what you need to take your date night to the next level. Who knows, it might even become your new go-to date activity with your significant other!
Date night tips:
Choose a picturesque outdoor location such as Queens Park Moonee Ponds or Maribyrnong Park for your picnic.

Elevate your setup with a stylish

picnic set

and

blanket

from

Kmart

.

Stop by

Porters Liquor

to grab some beer, wine, or pre-mixed cocktails to complete your outdoor dining experience.
9. Partner up for a cardio workout
Looking for some cheap date night ideas in Melbourne? Here's a fun one: add some excitement to your exercise routine by transforming your next workout session into a fun date night activity. Invite your partner to join you on a scenic bike ride, an exhilarating run, or a relaxing walk in the park – whatever will get your hearts pumping in more ways than one!
This will not only inspire you to stay active, but also provide a great opportunity to bond with your significant other. Once you've finished your workout, treat yourselves to a well-deserved meal as a reward for your hard work!
Date night tips:
Opt for activewear that serves its purpose while looking good.

Kmart

provides activewear that is both stylish and practical!

Remember to pack a bag with a towel, a change of clothes, and perfume to freshen up after your workout.
10. Head to the great outdoors for some quality time
Shake things up on your next date night in Melbourne with a camping adventure. Embracing nature can provide a rejuvenating break and add some unexpected romance to your relationship!
From cooking over an open fire to stargazing and cuddling up in a cosy tent, there are many ways to connect with each other while enjoying the great outdoors. Stepping out of your comfort zone can bring you and your partner closer, and making this experience social media-free can further enhance your bond.
Date night tips:
Before you go on your trip, make sure to buy food and drinks from

Coles

.

It's always a good idea to be ready for emergencies, so remember to bring a first aid kit. You can easily find essentials like band-aids, painkillers, antiseptic, and itch cream at

Pharmacy 4 Less

.
So, no matter which one of these options you go with for your next date night in Melbourne, you can rest assured that it will be a blast. Choose the one that resonates with you and your partner the most, and have a great time!