Food & Drink
Zucchini Fries
Now available at ZSG
Juicy zucchini with lightning crunch the new zucchini fries from Zeus Street Greek are sure to be a hit on your next visit.
ZSG's zucchini fries are a lighter alternative to their famous Yia Yia's chips. Zucchini is naturally lower in carbs and higher in fibre than potato and is rich in antioxidants plant compounds that help protect your body against free radicals. The best news? They're just as tasty as classic potato based fries. To make this delicious treat, ZSG coat chunky zucchini slices with tapioca flour, herbs and spices and then fry them until they're golden brown and perfectly crispy. So not only are they delicious, they're also gluten free!
These delicious sticks of goodness will only be on the menu for a limited time, so make sure you bolt into Zeus Street Greek to try them before they're gone!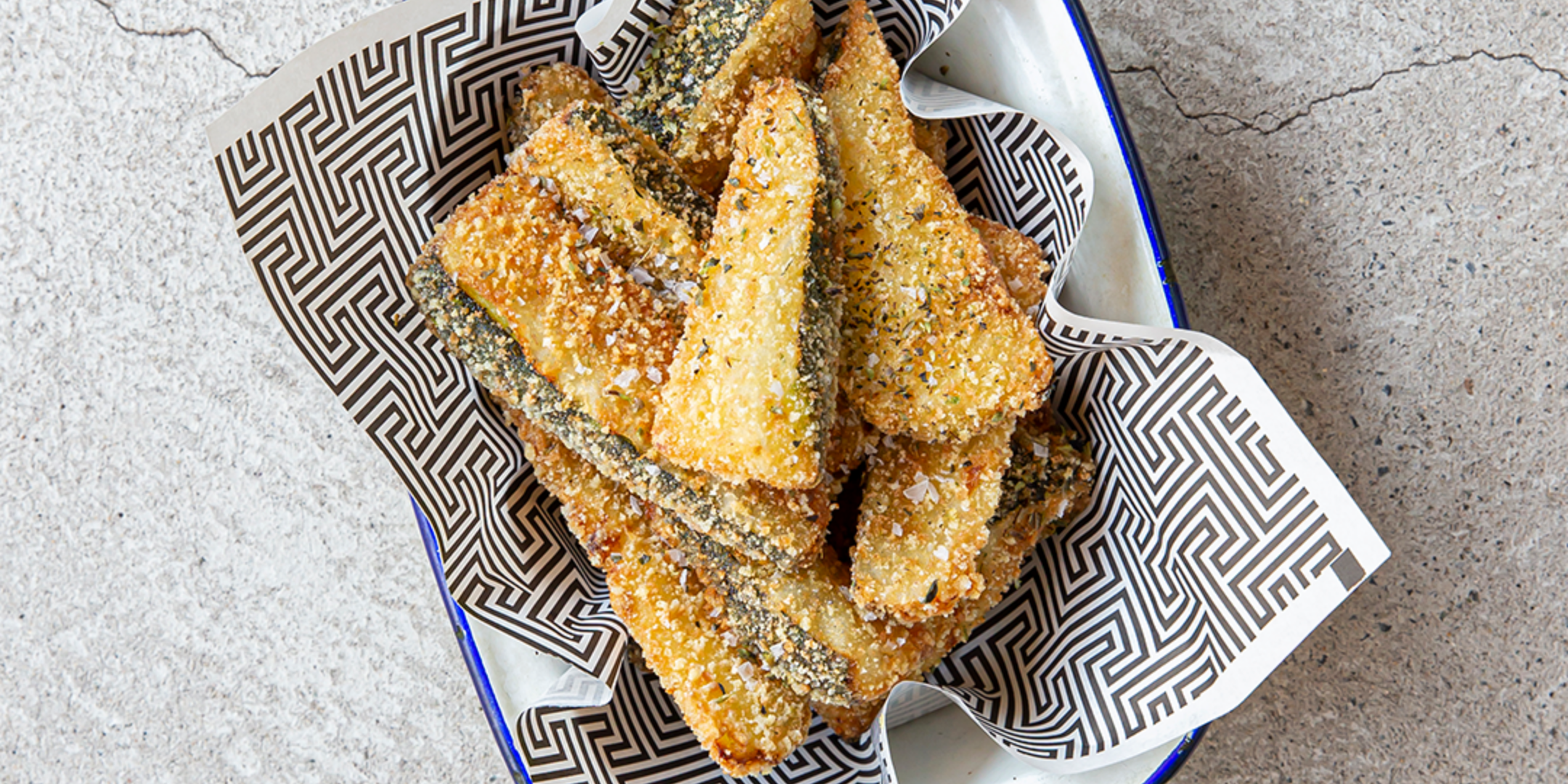 INSPIRATION
Check this out