Food & Drink
The Coffee Club Summer Menu
Brighten up your lunchtime
From The 15th Jan - 24th March The Coffee Club is proud to serve you their new Summer menu! Tuck into a delicious summer bowl complimented with an iced latte.

Summer Bowls
• Dukkah Eggs Brunch Bowl with Bacon
• Dukkah Eggs Brunch Bowl with Sweet Potato
• Super Kids' Brekkie Bowl
• Chicken Parmy Bowl
• Fish Taco Bowl

Beverages
• French Vanilla Iced Latte
• Hazelnut Iced Latte

Petite Raspberry Lamington
We also have a delicious Petite Raspberry Lamington on offer for Valentines day!
We look forward to seeing you there!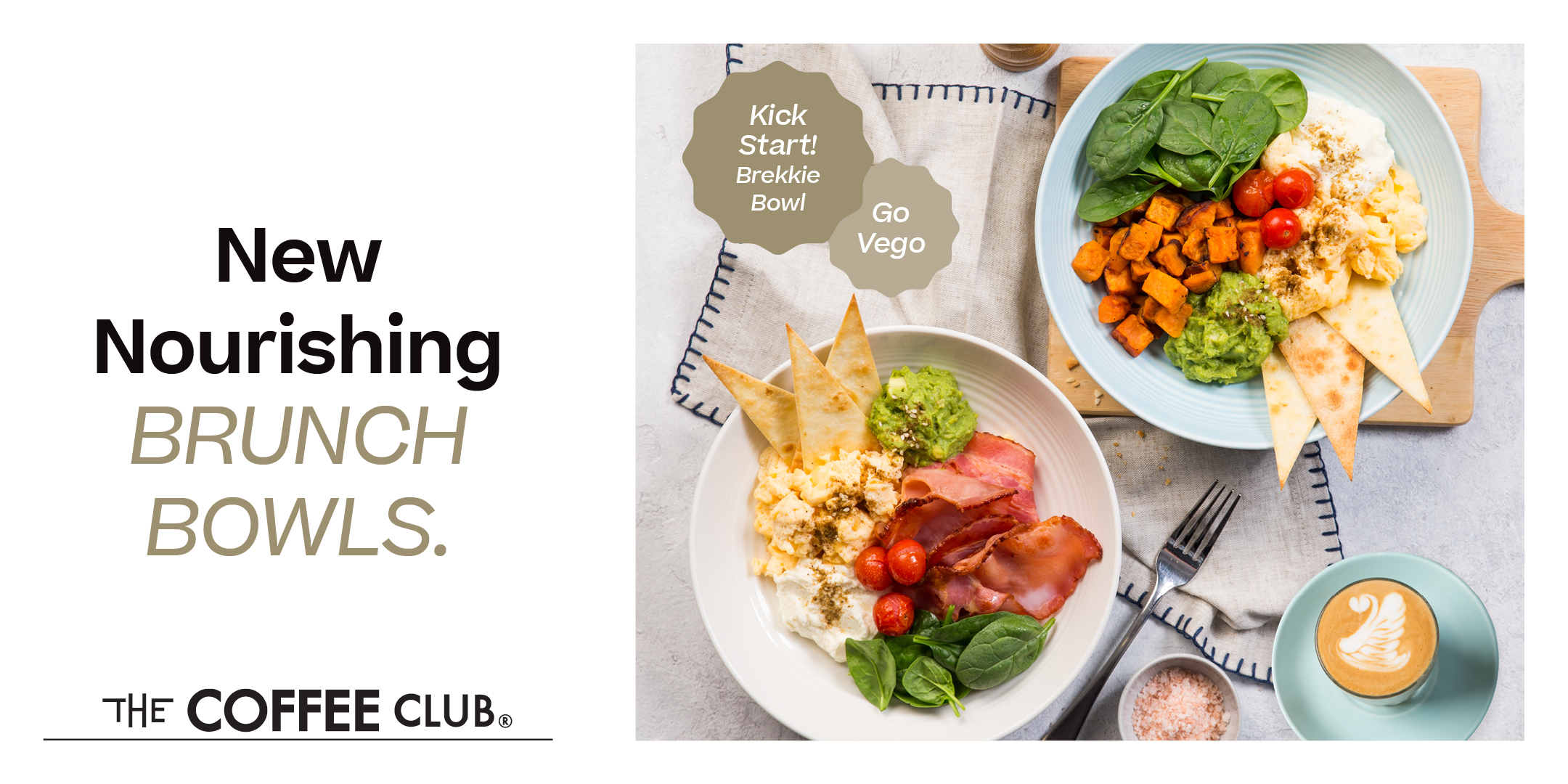 INSPIRATION
Check this out