Fresh Food
A Guide to Pairing Kids' Fave TV Shows with Food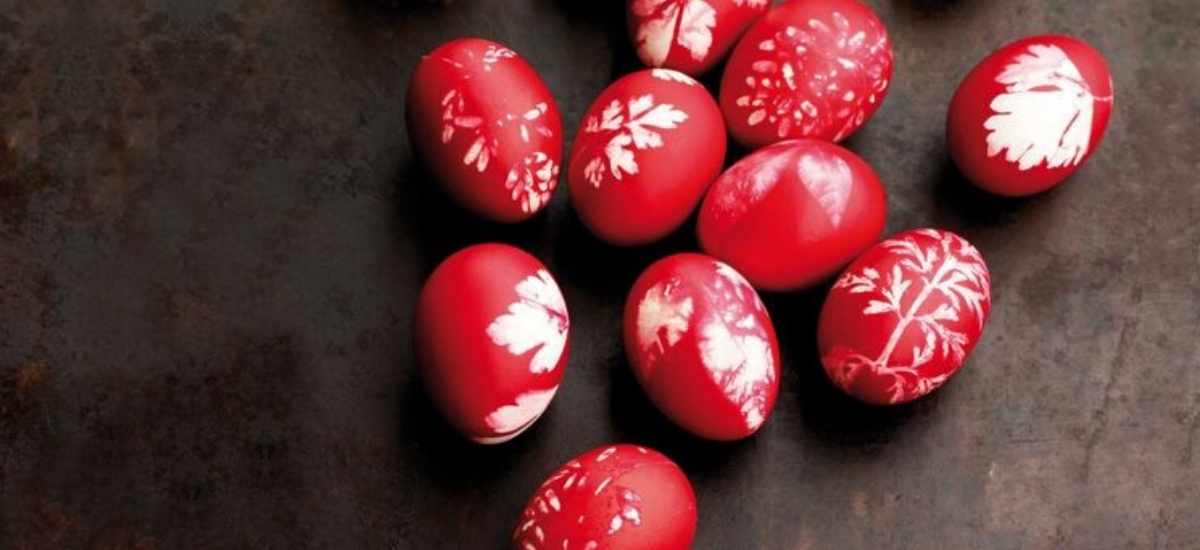 Red-dyed eggs are an important part of Greek Easter celebrations. Kathy Tsaples, owner of Sweet Greek at Prahran Market, Melbourne, shares her method. "Easter is a time to celebrate that we had prepared ourselves through Lent, cleaning, reflecting and praying," she says. "During Holy Week, we go to church every night and during the day all the women bake traditional festive sweets." This recipe and image are from her cookbook, Sweet Greek - Simple Food & Sumptuous Feasts.
INGREDIENTS
2 dozen small to medium white eggs (room temperature)
2 packets of Greek red egg dye
1 cup of sunflower oil
2 cups of vinegar
Variety of leafy herbs (e.g. parsley and dill), washed
METHOD
1. Start working the night before. Firstly, have your eggs at room temperature. Wash and dry them thoroughly. Check for any cracks and get rid of eggs that are damaged.
2. Prepare your leaves. Using a wet sponge, moisten your leaves and attach them the egg. Get a piece of stocking, cover the egg with it and, using some string, tie a knot at both ends. It will look like a bon-bon.
3. The next day, prepare your dye according to the packet's instructions. For two dozen eggs, add two cups of vinegar, for an more intense colour.
4. Put the eggs into the dye mixture and boil as you would normally prepare hard-boiled eggs. They will need to simmer for a little longer than a normal hard-boiled egg (about 10 minutes).
5. Remove the eggs from the heat and let them stand in the dye for several more minutes before taking them out.
6. Using a cloth dampened with oil, start wiping and polishing your eggs after removing the stockings. The oil helps to remove the leaves and makes your eggs shine. Display them in a beautiful platter.
SOURCE Delicious.com.au.
INSPIRATION
Check this out