Homewares & Gifts
DIY Ideas for an Eco-Friendly Christmas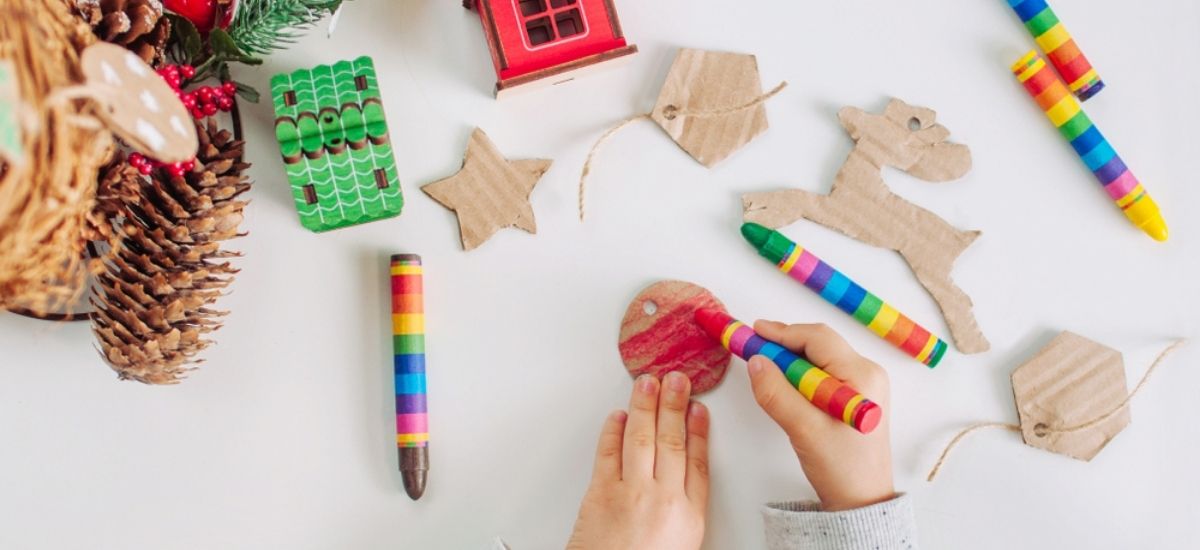 From gifts and gift wrap to Christmas décor and food, Christmas is the most wonderful time of the year, but it's also the most wasteful.
To reduce your family's impact, we've pulled together some crafty ideas that will make your Christmas more eco-friendly.

GIFT WRAP FROM YOUR GARDEN
Brown paper packages tied up with string don't have to be boring. Use plant and flower clippings, pinecones, berries, and foliage from your garden to add that festive touch and cut down on single use bows and ribbon. You can even add herbs like rosemary or cinnamon sticks and cloves.

ADVENT CALENDAR FROM OLD WRAPPAING PAPER
Save your leftover gift wrap or use gift wrap from last year's festivities to make your own advent calendar. Simply wrap your specially chosen treats and use cardboard to number each one. Fix it to a wall with Blu Tack, or a peg and string, and let the countdown begin!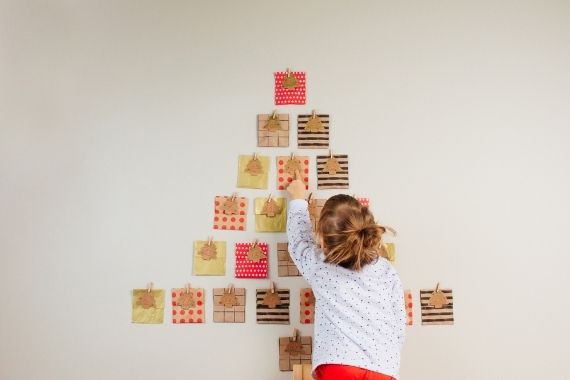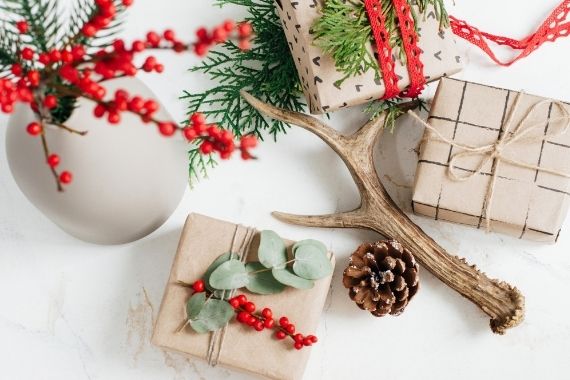 CHRISTMAS TREE DÉCOR FROM EGG CARTONS
If you're getting stuck into festive baking, don't let your egg cartons go to waste. Cut out the inside cones, paint them in your Christmas colour theme, decorate them and tie string to the top. Great way to keep the kids busy and out of the kitchen.

CHRISTMAS TREE DÉCOR FROM CARDBOARD
If you don't have leftover egg cartons, then you can use any cardboard for these ones. Think moving boxes, cereal boxes, delivery packaging – anything you can find. Simply draw the festive shapes you want—a star, Christmas tree, Santa or even a Reindeer, and cut them out. Colour them in and decorate them. Add string at the top, and you're ready to hang.
As long as it doesn't get wet, it will last for a long time! Enjoy!
INSPIRATION
Check this out