Ground Level, Puckle Mall
Oscar Wylee is an Australian eyewear brand known for providing high-quality optical glasses. An array of styles and materials can be seen on display, ranging from environmentally friendly cellulose acetate to classic metal frames. Oscar Wylee Moonee Ponds offers both prescription and non-prescription eyewear with an option for polarised sunglasses or simply clear frames.
2 pairs of eyewear from $199 is available with an option of optical frames, non-prescription sunglasses, or a mix of both.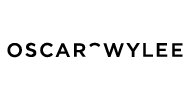 Oscar Wylee Hours
Monday
9:00am - 5:30pm
Tuesday
9:00am - 5:30pm
Wednesday
9:00am - 5:30pm
Thursday
9:00am - 7:00pm
Friday
9:00am - 7:00pm
Saturday
9:00am - 5:00pm
Sunday
10:00am - 4:30pm
Oscar Wylee - Stores | Moonee Ponds Central