10 Best Places for Cheap Eats in Moonee Ponds
The vibrant suburb of Moonee Ponds is home to a treasure trove of restaurants that cater to the discerning foodie on a budget. While often overshadowed by its neighbouring culinary hotspots, this charming Melbourne enclave is home to an array of hidden gems offering dining experiences that are both delicious and wallet-friendly.

In the following list, allow us to take you on an exciting journey through the establishments that offer the best cheap eats in Moonee Ponds. From charming brunch cafes to family-run eateries serving authentic international cuisine, the most affordable restaurants in this Melbourne suburb have something for every palate. Get ready to explore this haven for foodies, where quality, affordability, and delicious flavours seamlessly intertwine!
1. Sushi Sushi Moonee Ponds Central
In the mood for Japanese food? Serving Aussies since 1988, Sushi Sushi Moonee Ponds is your go-to for fresh, hand-rolled sushi, sashimi, and poke bowls. Sushi lovers will be spoiled for choice, as this restaurant offers a wide variety of options. Sushi Sushi serves classics like California rolls and spicy tuna rolls, along with unique options like Peking duck rolls and Truffle Beef rolls.

Meanwhile, their platters, which can serve up to 14 people, are perfect for special occasions and group gatherings. Take your pick of nine different platters that range from salmon-only options to platters that boast an assortment of hand rolls. In search of healthier options? No problem. Sushi Sushi serves hand rolls prepared with brown rice, too!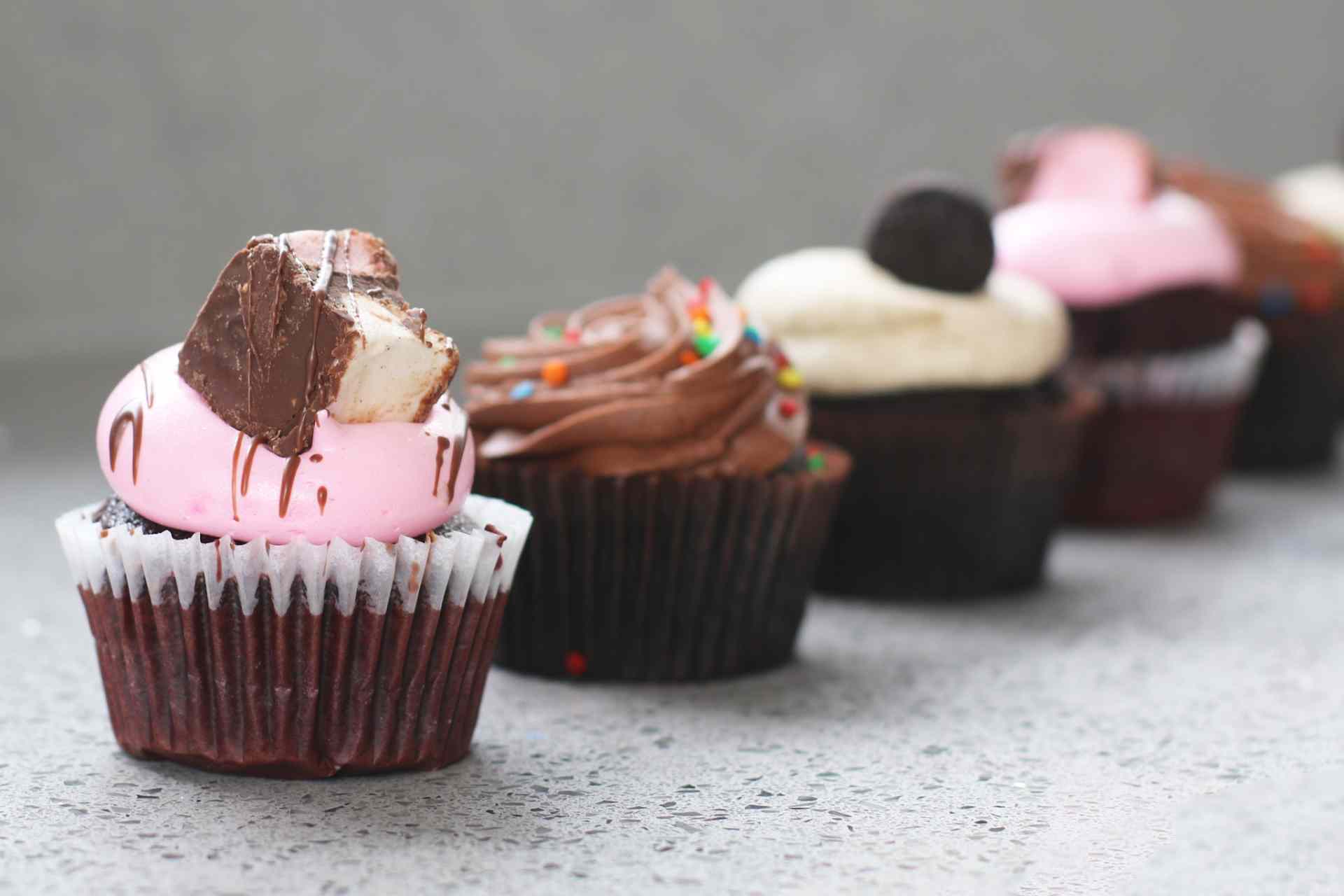 2. The Cupcake Queens Moonee Ponds
Treat your sweet tooth to some of the best desserts in Melbourne. A family owned and operated establishment since 2005, The Cupcake Queens has consistently been recognised for serving some of the most delicious cupcakes in the city.

Browse through their extensive menu, which boasts a wide variety of cupcake flavours available for same-day, next-day delivery, and advanced orders. They also make mini cupcakes, giant cupcakes, and vegan cupcakes that are perfect for every occasion!

3. Happy Eats Gelato
Happy Eats Gelato is the go-to shop for satisfying and affordable eats. Offering a wide range of delicious gelato flavours and treats, it's the perfect place to indulge in a sweet and budget-friendly treat. With their generous portions and affordable prices, you can enjoy a delightful scoop of gelato without breaking the bank. Happy Eats Gelato ensures that you not only experience the rich and creamy flavours of their gelato but also enjoy the value for your money. Treat yourself to a delightful and affordable dessert at Happy Eats Gelato, where every visit is a tasty and pocket-friendly experience.
Cheap eats in Moonee Ponds for a quick bite
4. Coles Moonee Ponds
When you're short on time and craving a quick snack, you don't have to compromise on taste or quality. Supermarket ready-to-eat snacks have levelled up, and Coles Moonee Ponds' assortment of Grab and Go Snacks is a prime example!

From tasty sandwiches and salads to protein-powered poke bowls, you'll find a variety of delectable options to grab when you're on the go. These meals may be pre-packaged, but they offer more than just a temporary solution to your hunger! Now, who's ready to head to the Grab and Go section?

5. Boost Juice Moonee Ponds
Discover affordable and healthy options at Boost Juice Moonee Ponds. Whether you're seeking a post-workout recovery or a quick breakfast, their invigorating fruit and vegetable blends will get you charged and ready to conquer your to-do list for the day.

Boost Juice makes healthy living easy by offering a diverse range of choices, including dairy-free, low-gluten, and protein-rich options. As if that wasn't enough, they also give you the flexibility to customise your fruits and vegetables to your liking, whether blended, juiced, crushed, or transformed into a revitalising smoothie. How's that for a personalised experience?


Quality Moonee Ponds restaurants to try with a group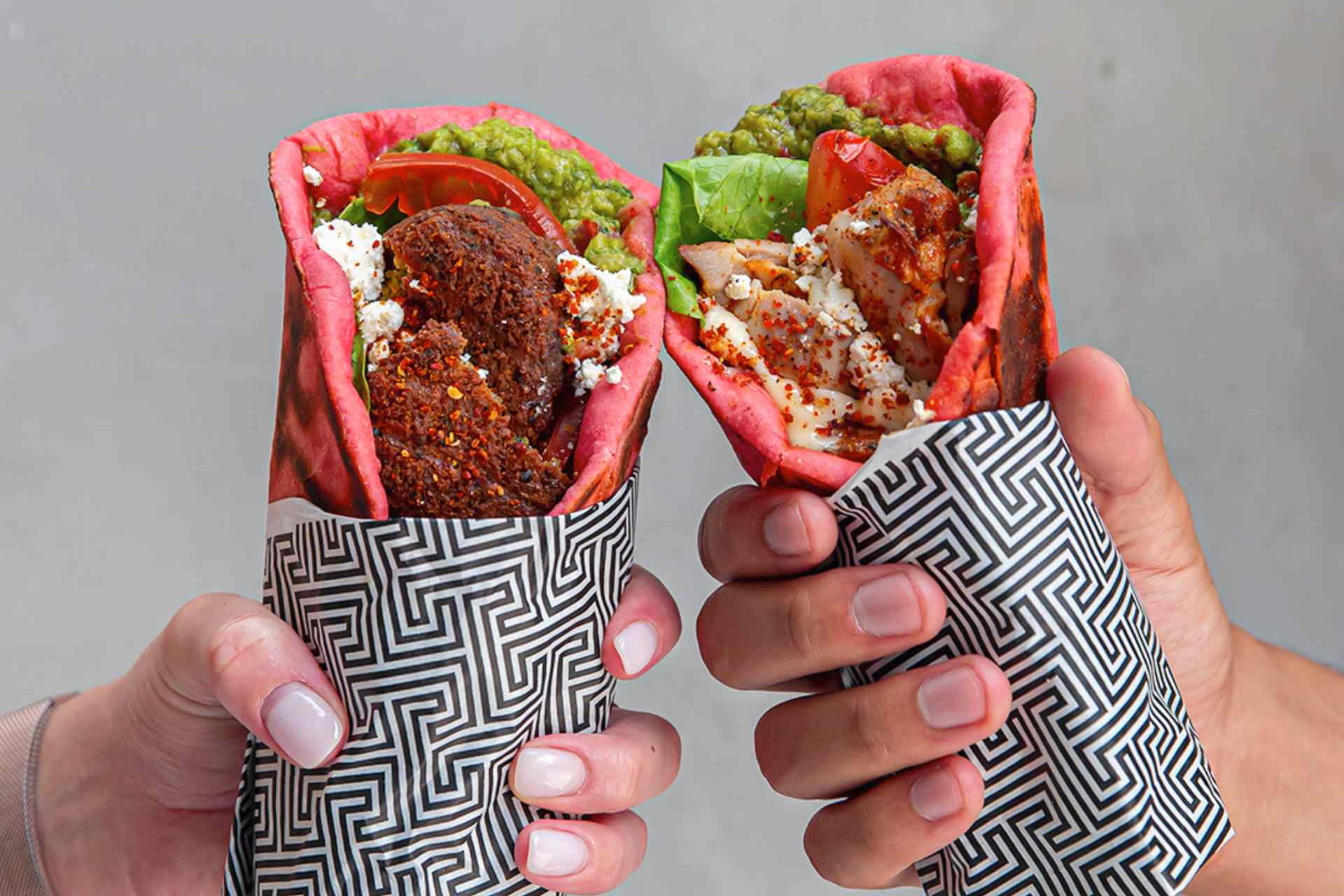 6. Zeus Street Greek Moonee Ponds
Looking for cheap eats in Moonee Ponds that you can enjoy with the whole family? Zeus Street Greek ticks all the right boxes: affordable prices, quality food, generous serving sizes, and options for every palate.

The Zeus Street Greek menu features modern Greek street food, along with vegan, gluten-friendly, lactose-free, and vegetarian alternatives. Dig into their flavour-filled souvlakis and enjoy their warm pita bread with their delicious dips. Make things even more fun by building your own Spartan Bowl – all you have to do is pick your protein, two sides, and dip!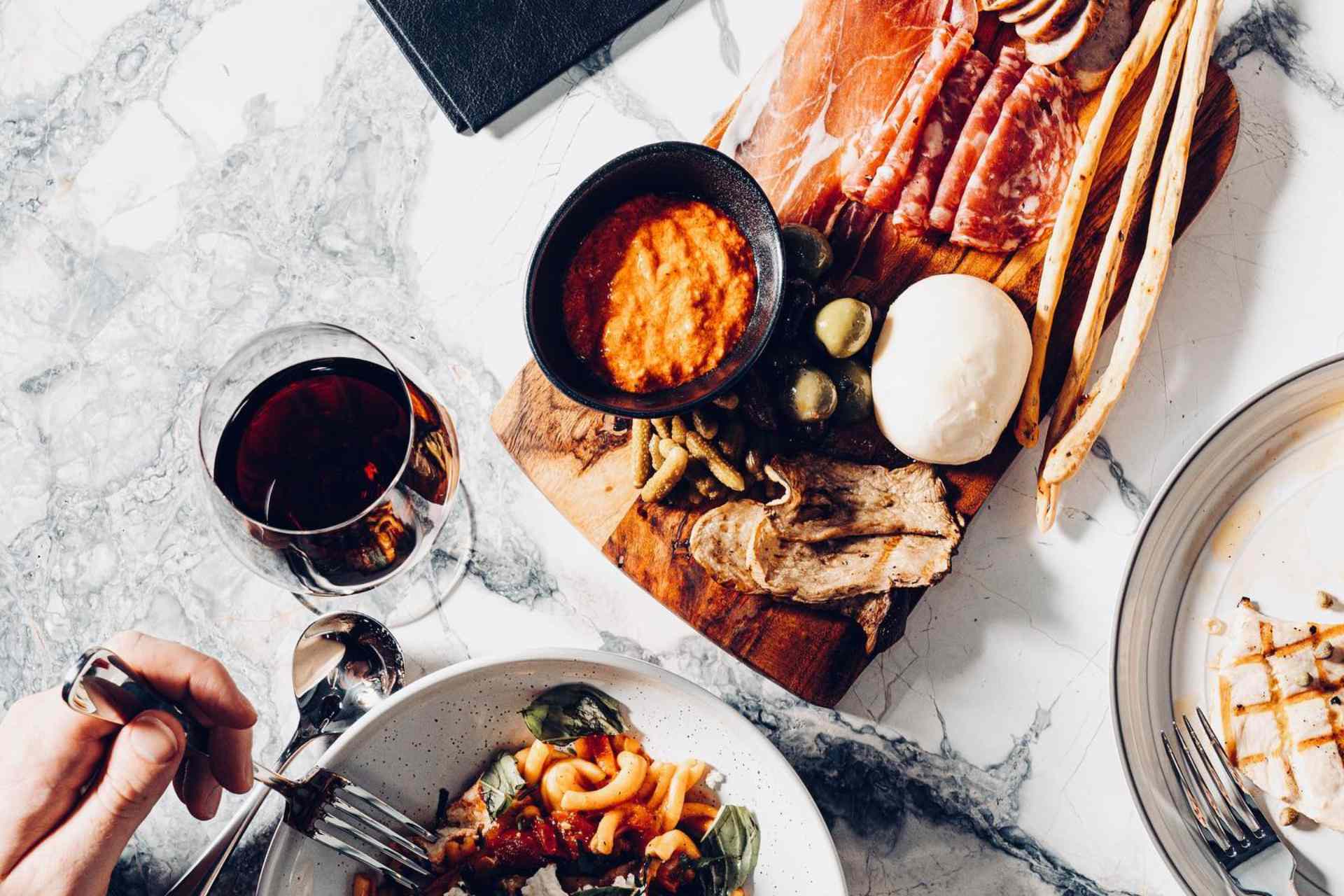 7. Juliana's Cucina & Bar
On the hunt for great quality eats in Moonee Ponds then look no further. Juliana's deserves a spot on your radar with its elegant interior, freshly prepared dishes, and authentic Italian cuisine. A great choice for large gatherings or a casual dinner for two, this restaurant serves excellent dishes that will keep you coming back for more.

Juliana's Cucina Bar brings the best of Italy to Hall Street Moonee Ponds. Boasting classic southern Italian dishes with a modern flair. Start your experience with a refreshing cocktail and antipasto platter followed by some smaller sharing dishes. Move onto one of our handmade pastas and a beautiful main accompanied by a juicy aromatic Italian wine. Finish with a dessert and continue with the cocktails well into the night.
8. Kin Kura Moonee Ponds
Looking for something more filling that doesn't break the bank? If lite bites aren't for you then a visit to Kin Kura is in order. Make the most of their 90 minute 'All You Can Eat', try a variety of freshly made Sushi Platters and Rolls, snack on an amazing selection of Japanese Tapas or order a hot bowl of Udon Soup and Curry Rice. Kin Kura also offer an À-La-Carte menu that boasts a huge range of authentic Japanese dishes, there is something for everyone, you can't go wrong!

Experience our wide variety of authentic Japanese dishes. Choose to dine in and order 'À-La-Carte' or take advantage of our 90min 'All You Can Eat' session. Visit us at Moonee Ponds Central.


Moonee Ponds has proven itself to be a hidden gem for budget-conscious food foodies looking for quality culinary experiences. From the cosy cafes that offer delectable brunch delights to the family-run restaurants serving up delectable Asian cuisine, this suburb has proven that affordable dining doesn't mean compromising on taste or quality.

Whether you're a local or a curious visitor on a budget, you'll surely enjoy exploring Moonee Ponds' vibrant restaurant scene and sampling its delightful fusion of flavours. So, if you find yourself unwilling to splurge on your next meal, don't sweat it – take the opportunity to try the spots on this list and savour the best cheap eats Moonee Ponds has to offer.